La Salle Ramon Llull University
La Salle
FUNITEC, a member institution of the Ramon Llull University, governs the La Salle Schools of Architecture, Engineering, Digital Arts and Business. La Salle researchers have expertise in the development of information systems for energy planning, which integrate data from multiple domains and scales, using Semantic Web technologies and in urban regeneration projects at various scales, from the building to territorial scale, and the protection of architectural heritage.

La Salle has participated and coordinated several research project in the filed of building energy efficiency. Some examples are EECITIES platform developed in the FP7 SEMANCO project, the BAUKOM product catalogue compatible with BIM technologies and the ENERHAT and ENERPAT applications to assess the state of the residential building stock and implement rehabilitation measures.

Currently, La Salle is coordinating TIMEPAC project that will explore new methods to enhance exiting energy performance certification schemes.
Leandro Madrazo

PhD Architect

Álvaro Sicilia

PhD Computer Scientist

Xavier Martin

PhD Architect

Adirane Calvo

Architect

Gonçal Costa

PhD Computer Scientist

Isabela de Rentería

PhD Architect

Anna Martínez

PhD Architect

Marta Salgado

Multimedia

Laura membrado

Designer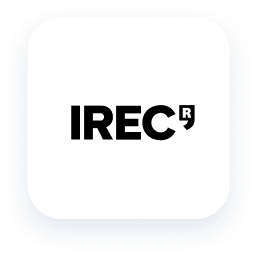 Catalonia Energy Research Institute
IREC
The Catalonia Institute for Energy Research (IREC) is structured in two main areas: Energy Efficiency for Systems, Buildings and Communities (ECOS), which includes the Thermal Energy and Buildings Performance group (participant in this project), and Advanced Materials for Energy (M2E). The Thermal Energy and Building Performance group has wide expertise in dynamic energy simulation and the implementation of energy efficiency strategies - both passive and active solutions-, energy management, heat reuse and integration of renewables at different levels.
One of its research line is focused on building retrofitting and the analysis of the building stock at district scale. In the framework of the MARIE project, IREC has defined a new two-step approach to define cost-optimal solutions for the building stock in Catalonia. Funded by InnoEnergy, IREC has prepared the "Residential Retrofits at District Level" report which contains proposals to implement different business models for large-scale retrofitting of the residential building stock in urban areas, including cost-optimal energy efficiency measures, as a means to unblock poor residential retrofitting rates in Southern European countries.
Along these lines, IREC Is currently developing various research tools. Such as: the LOCALISED project, which aims at transforming local data on possible decarbonisation pathways by 2030 and 2050 into knowledge for action; the platform Som Comunitat Energètica, that emphasizes the simulation of energy community scenarios; the PEDRERA project, which facilitates the engagement of multiple stakeholders in large-scale renovation actions to accelerate the urban transition towards Positive Energy Districts; and the initiative SYN.IKIA that provides the means to achieve and boost plus energy neighbourhoods, relying on the interplay between novel technologies, energy efficiency & flexibility of the buildings, good architectural & spatial qualities, housing affordability and citizen engagement.
Jordi Pascual

Phd Engineer and physicist

Jaume Salom

PhD Engineer

Enric Mont

Engineer